PILGRIM HEART by Steven Eugene Pettman
A book of poetry and prose in which the poet invites each reader to join in exploring love, nature, death, and what dreams may come.
(Profits from books sold will benefit St. Jude Children's Hospital.)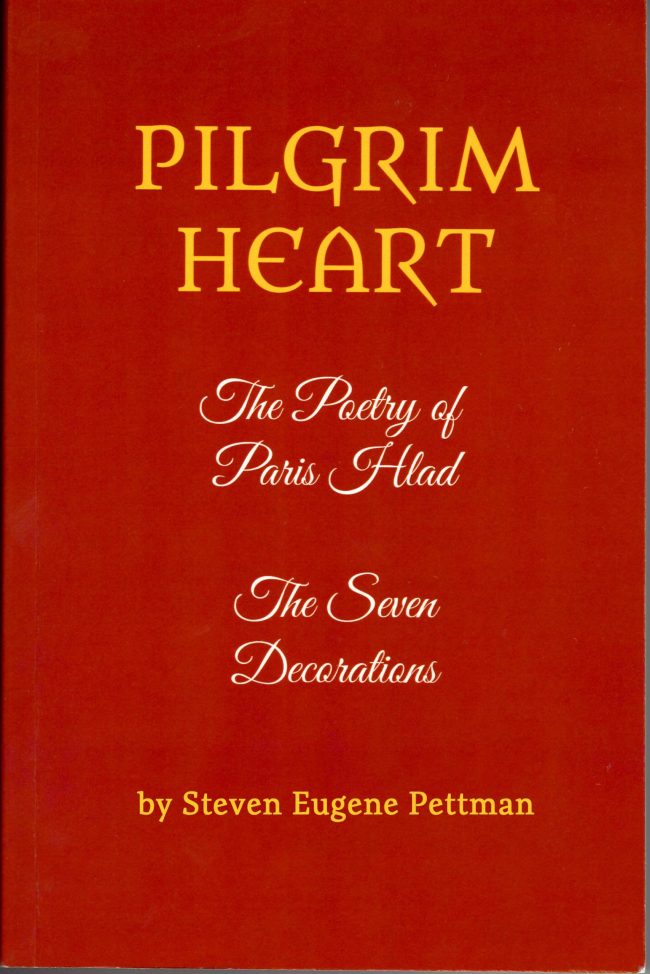 $17.42 + $4.00 shipping
*** NOTE: For those outside of the USA, please e-mail info@marakatria.com for shipping rates ***
"Pilgrim Heart is about love, and it is dedicated to the Gardener. In the end, she is the only reason the poet cared about others at all. It is not that he was otherwise disinterested in his fellow man, but that he was inclined to do things that are different from love. Still, [the poet] could think of no better justification for his existence, and he never stopped trying to improve his ability to care about others. He chronicled that effort in the inspired and apposite poetry that follows. Writing it made him feel noble and even optimistic about his chances of living with a better sense of grace.
[…]
The poet let go of my hand on December 26, 2022. He gazed quizzically at my sorrow and breathed his last in the warm glow of an unusually scarlet sunset without saying goodbye. He seems to have endured no physical pain or sense of sadness any greater than anyone else who has ever lived and died; and from what I could tell, he withdrew from our world without significant regret. He had simply come to the end of his book, and he was at peace with the turning of its last page: His mother was calling him home, and he left straight away, as if he had something important to show her." 
The above two paragraphs are excerpts from the first and final pages of the book Pilgrim Heart.
Like "the poet" in his book, Steven Eugene Pettman passed away at the age of 73 about eight months after his protagonist "let go of his hand." His obituary may be found at this link.